30 Jul 2012
The Top Ten Most Expensive Miami Beach Condos for Sale
The vibrant city of Miami Beach has been home to a myriad of superb luxury options
which cater to the high-end needs of today's property buyers. If you happen to be one
of the many who would like to purchase one of the most highly sought after property
options within the city, you may find our list of the top ten most expensive Miami
Beach condos to be of great value to you in achieving your luxury real estate goals.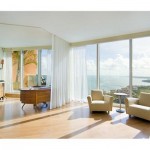 The first feature on today's list is a multi-level 5-bedroom penthouse property at the
Portofino Tower which is going on the property market for $12.5 million. It is located
on the 44th floor of the building which offers stunning views of the Atlantic Ocean,
Biscayne Bay, and the rest of Downtown Miami. With a total of 8,000 square feet in
size, property buyers can look forward to features which include rooftop access, an
outdoor projector with surround sounds, plasma television sets, electric blinds, 5.5
baths, a Jacuzzi and a ten-year Continuum membership.
Moving over to the fabulous neighborhood of South Beach is a completely renovated
3-bedroom corner unit at the Apogee South Beach which is going on the property
market for $12.9 million. Its 11-foot wrap-around terrace that offers amazing views
of the ocean and Fisher Island even has an outdoor summer kitchen. With a total area
of 6,595 square feet, it offers a complete modern home with marble and wood floor.
It also includes a gourmet kitchen, state-of-the-art appliances, a media room, a private
elevator, keyless door-entry, and even an air-conditioned garage that can cater up to
two cars.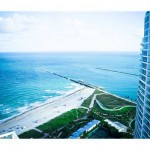 Still within the South Beach neighborhood is another penthouse property located at
the Continuum on South Beach which is being sold on the property market for a sum
of $13.515 million. The 2-story penthouse has a total area of 9,369 square feet which
offers views of the south horizon, including the ocean, the bay, and the Intracoastal
Waterway. Also included in the condo is a complete Italian kitchen showcase with
stainless steel appliances, granite countertops, and floor-to-ceiling glass.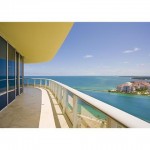 Also found at the Continuum in South Beach is a glamorous condo which has been
made so spacious by the successful combination of two separate units to create a
home space that has a total area of 5,327 square feet. It is located on the 28th floor of
the Continuum South Tower and offers unobstructed views of the horizon on the east,
south, and west. It has 3 bedrooms which include 2 master suites and an office which
can easily be converted into another bedroom. It is currently on the property market
for $13.9 million.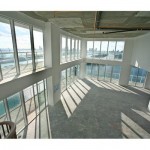 Next on the list is another ultra-luxury penthouse property found at the ICON South
Beach which is a three-level property with its own interior elevator and rooftop pool
which are included in the $14.9 million package. With a total area of 8,301 square
feet, it provides 360-degree views of Downtown Miami as well as the South Beach
neighborhood. It even has a private garage that can accommodate up to 7 cars.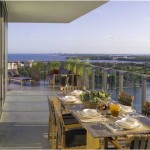 Going back to the Apogee South Beach condos is a three-bedroom corner unit that is
currently on the market for $15 million. It features exquisite details such as polished
concrete flooring, raked granite, cherry wood, as well as hand-troweled plaster walls.
Located on the 15th floor of the building, this exquisite condo remains true in being
able to provide awe-inspiring views of the surrounding areas.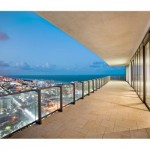 Still at the Apogee South Beach is a triplex-corner penthouse which is going on the
market for a value of $25 million. With nearly 7,000 square feet of living space that
has ceilings that are 22-feet high, this condo offers ultimate high-rise luxury along
with 11,000 square feet of fabulous outdoor space which even has its own 360-degree
rooftop palazzo, private swimming pool, as well as 2 outdoor summer kitchens.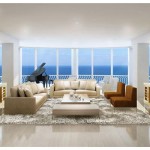 Our next feature is a five-bedroom penthouse at 1500 Ocean Drive where people can
look forward to breath-taking views of the horizon. Located on the 16th floor of the
building, this modern home space has a total area of 8,400 square feet alongside more
than 7,000 square feet of outdoor space which includes a rooftop deck and a private
spa. The interior has been meticulously designed to include driftwood-inspired colors
and comes equipped with a gourmet kitchen, stone baths, and Savant technology. The
penthouse is currently being sold on the market for $25 million.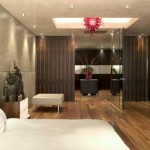 Going back to the Continuum South Tower, our next feature is the only property
that has the largest square footage on a single level at the Continuum which has been
placed on the property market for a value of $35 million. It is the result of a successful
merge between three separate units which now have a total area of 8,229 square feet.
It features the finest in modern technology, including complete entertainment systems,
customized security, audio and video networking with touch panels in every room.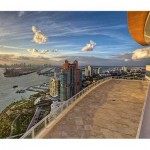 For the grand finale, the most expensive of all Miami Beach condos on the property
market today, we have another multi-level penthouse property at the Continuum
South Tower that has been placed on the property market for $39 million. With 4
interior levels, it has a total area of 17,123 square feet with ceilings that are 12-feet
high. It also has its very own private rooftop pool that comes with more than 6,000
square feet of luxurious outdoor space with guest suites and other fabulous features.
Aside from the absolutely breath-taking views that are made possible from the many
modern home space that we have featured in our list of the ten most expensive Miami
Beach condos on the property market today, there are many brilliant aspects that have
made these real estate options so valuable. So feel free to get in touch with if you
would like to receive more information on any of the properties featured on our list as
well as any of the other options that are currently available in the city.
By Selda Kirkan Call 954.305.6424 for more information.
Selda Kirkan
Realtor
phone: +1.954.3056424